Fisheye Network Camera -
The camera is can be used as a standalone device, once port forwarded from your router you can access the camera remotley via the web brouser our the manufaturers mobile APP.
For full control from of all live and playback functions please use the following NVR -
https://www.merlincctv.co.uk/poe-nvrs/analytic-4k-16-channel-poe-with-built-in-poe-nvr---h265

This Fisheye network camera comes with an array of feature's including a new Virtual Reality function which allows the app user to view a live, real time, complete 360° image of their desired area whilst using their mobile phone from anywhere in the world. (Please see the video link below).
Quality build and software.
Built in audio, alarm contacts and speaker out all from the camera.
1.07mm Lens @F2.5 horizontal field of view : 180° (wall mounting) 360° (ceiling mounting)
6MP resolution outputs.
20m infrared range for night time recording.
Power via PoE or local power supply.
6MP ( 3096×2202 ) H.265 coding
Panoramic Image Size  2160×2160
ICR auto switch, true day / night
20m IR night view distance
Third generation of dot matrix LED IR lights, small size, efficient heat dissipation, long lifespan
3D DNR, digital WDR
ROI coding
PoE power supply 
Supports smart phone, iPad, remote monitoring
Supports P2P
IP66 ingress protection
Supports three streams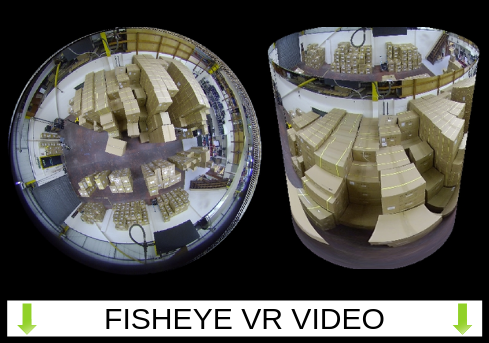 Click the video below showing the VIRTUAL REALITY APP feature.